The mission of our energy solutions service is to create strategic advantage for our clients that minimise energy costs and improve sustainability. We understand energy as a strategic item on the leadership agenda, and we seek to reduce production costs through simple energy solutions.
With energy costs as a component of non-labour expenses estimated to increase dramatically over the next three decades, early adaptation will enable Tsebo Rapid's clients to tap capacity in the existing grid more effectively by consuming power more intelligently.
As a well-established and recognised entity within this segment, this uniquely skilled business is specialised in its ability to provide integrated and advantageous solutions which are equipped to handle the loads associated with widely distributed operations, such as retail focused networks.
Our clients benefit through:
Immediate, measurable cost saving
Plug-n-play solutions, no hidden extras or complexity
End-to-end solutions, delivered in their entirety
Learn More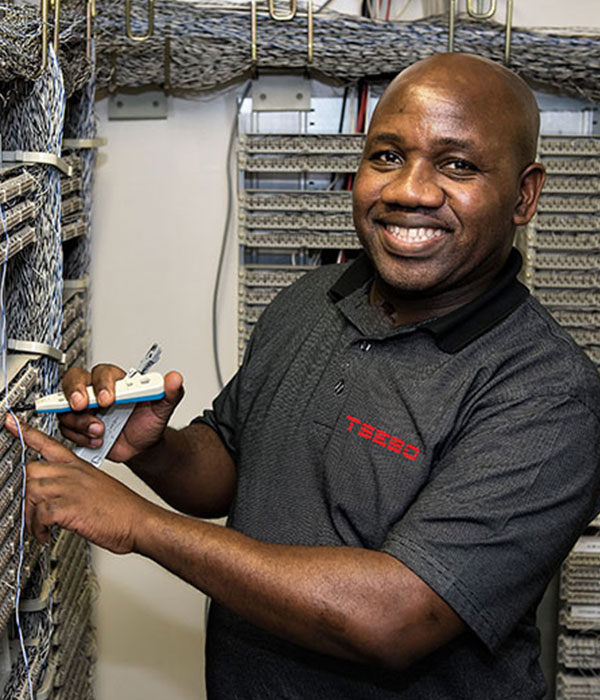 Our process includes:
Metering consumption: understanding current usage in granular detail

Benchmarking operations: comparison with standards and industry norms to identify discrepancies

Selecting proven technologies: clients choose from a toolbox of simple, proven solution

Modelling energy interventions: creating the business case to ensure optimal results

Tracking efficiencies & guaranteed savings: demonstrating the results and identifying further savings